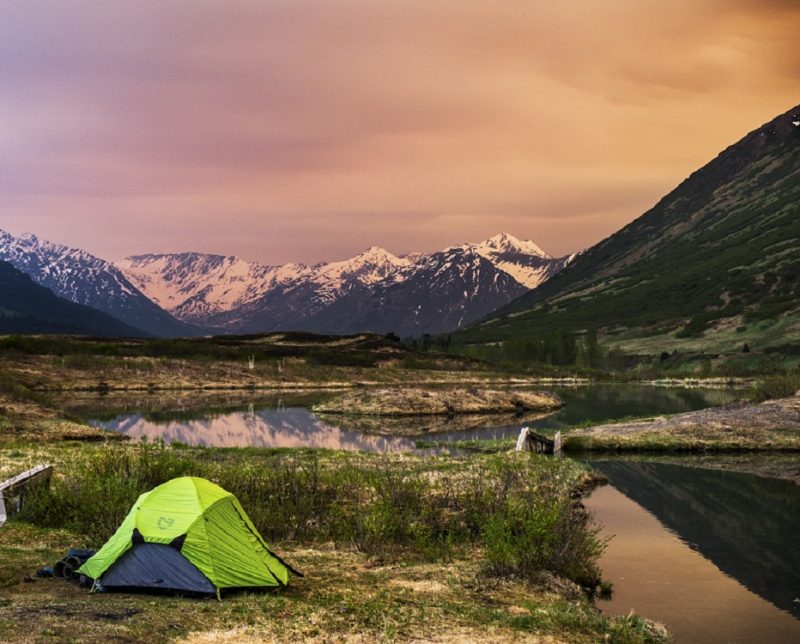 Try your hand at one of our Southern-inspired backcountry desserts! Peach Cobbler is the ultimate comfort food for cold nights. With its buttery crust and warm fruit-filled goodness, you're bound to sleep well – even if you decided to pack your less comfortable sleeping pad! A delicious and simple recipe, you only need 7 ingredients to put together this classic dessert.
Here's How:
Serves: 2-3 people
Ingredients:
Topping:
Compote:

1 cup water
1 pack Alpine Cider mix
1(ish) cup of dehydrated peaches (can be substituted with another fruit)
Cooking Equipment Needed: 2 pots and 1 spoon
Directions:
Start by boiling the compote for a couple of minutes in one pot. In a second pot (or before the start of your trip), melt the butter and mix in the remaining topping ingredients. When the compote is ready to go, pour the topping over the compote and remove it from the heat. Give it all a gentle stir to get the topping saturated. Your Peach Cobbler should now be nice and hot. Let sit for 5-10 minutes before serving.
Looking for an Alaskan twist? Try foraging for some blueberries to add to your compote! (You should only add wild berries if you have foraging experience, the proper knowledge, and are 100% certain of your berry selection.)
Bon appetit!