Take your adventures to the next level
Our mission is to empower adventures to experience their trip of a lifetime, so our courses are designed to teach you practical skills that you will remember and be able to use in your next outdoor adventures. We are firm believers in learning by doing so we skip the indoor classroom and head right into the backcountry to be able to immediately put skills into practice on legit Alaskan terrain. Our expert guides will customize the curriculum to your level and learning style and help you take your skills to the next level. Remember, we all started somewhere!
Alaska Backcountry Skills Seminar 
A customized day of learning 
Price: $480
Length: 1 day
3-Day Ice Climb Camp 
Ice climbing techniques and ropes skills on the Root Glacier
Price: $995
Length: 3 days
Intro to Mountaineering
Learn how to climb in the Alaskan alpine
Price: $3,120
Length: 5 days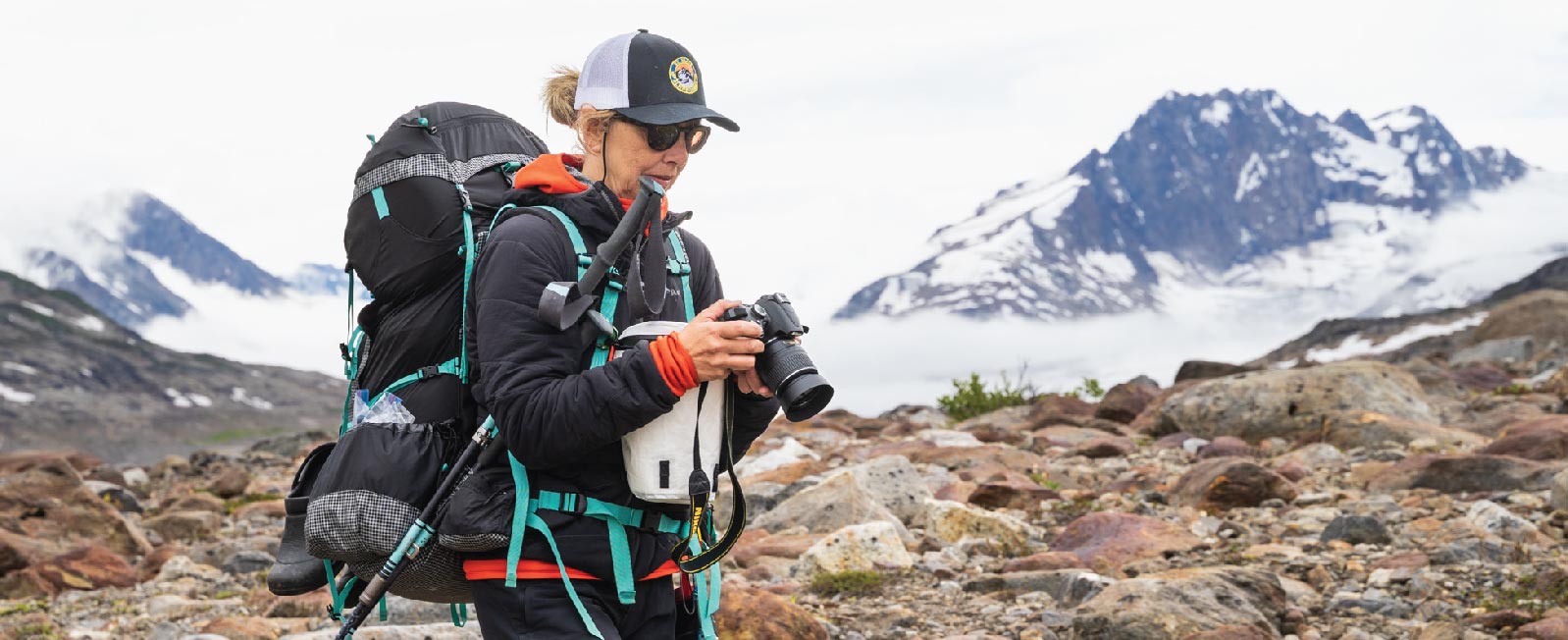 Backcountry Photography Course 
Capture the epicness of Alaska!
Price: $2,900
Length: 5 days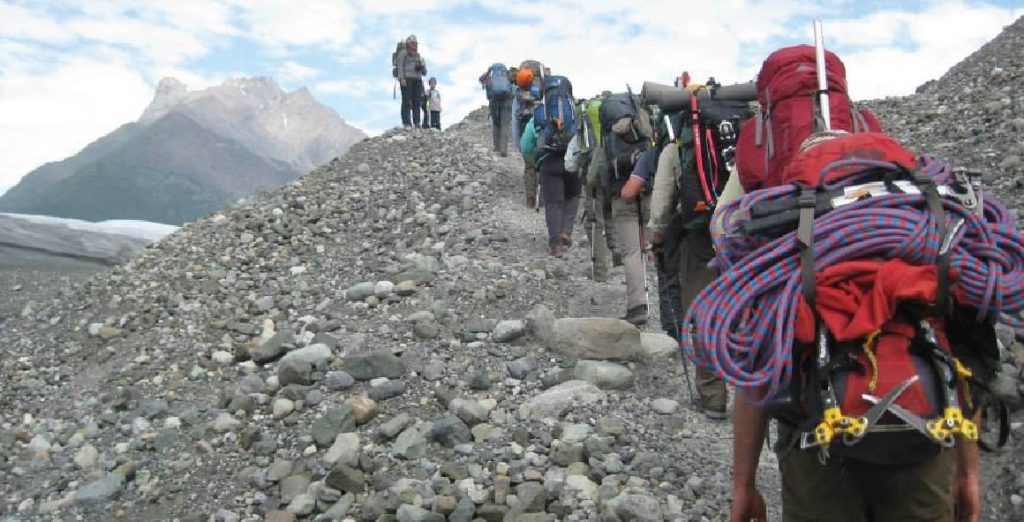 Customized trip planning

Orientation and a Gear Shakedown

Personalized instruction from professional guides

Scenic bush flights in and out of the backcountry (some courses)

All the food while you're in the backcountry

Group gear and technical equipment to practice with
You'll be responsible for your own personal camping and hiking gear and logistics surrounding the trip for some of our courses (logistics are included in the Intro to Mountaineering Course). Click on each trip to see the required equipment list
Not seeing the exact curriculum you're interested in? Private Courses with custom dates are available! We will work with you to create the ultimate Custom Course based on your interests and experience!
Contact our Expedition Coordinator to start planning your trip!

Our Courses are also available a couple of times this summer in a Group format, too!
Need a partner or two to meet the Group Trip minimum? Find partners and new backcountry buddies on our dedicated SEAG Group Trip Facebook page!
Who will my Multi-Day Trip Guide be?
Our wilderness trip guides are the best of the best! They have worked for us as day guides for at least one full season, have extensive experience in the backcountry, advanced wilderness medical training, a good head on their shoulders, and are also fun and personable people to spend a few days or a few weeks with. They love what they do and want to make sure you have the best experience possible. Our guides come in many shapes and sizes and from many different backgrounds – you can get to know them here. We assign guides to individual trips 2-4 weeks prior to the trip and do our best to match their personalities to yours and your group's. Your guide plans to contact you 1-2 weeks before the trip to introduce themselves and answer any last minute questions you might have.* Our schedule is as dynamic as our environment and we apologize if this doesn't happen or isn't as timely due to busy schedules and/or last-minute scheduling additions and changes.

*Our Mountaineering Guides get assigned several months in advance and will be contacting you 2 months before the expedition to make introductions and answer any last minute questions.
Will the Intro to Mountaineering Course prepare me for an Objective-based Expedition?
Yes! Our Intro to Mountaineering Course is designed to teach you the basic skills you need to join an Alaskan big-mountain expedition. Remember that an objective-based expedition also requires excellent fitness, so we require physical training in addition to a comfortable knowledge and skills base. Because we always have to vet applicants for our objective-based trips, those that have done any type of multi-day adventure with our company already have a leg up - our guides have been out in the field with you and can comfortably make a recomendation on which summit is best for you.

The most typical progression for climbers is to join our Intro to Mountaineering Course, knock out a big summit or two in the lower-48 (something like Rainier, Baker or Shasta) and then join us on a non-technical, high-altitude expedition like Mt. Bear or Mt. Bona. After one remote, Alaskan big-mountain objective is complete, don't blame us when the cravings start and you set your sights on the even more challenging Mt. Blackburn!
What's the difference between a Group Trip and a Private Trip?
Most of our Multi-day Trips are offered in both a Group or Private Trip format.
Group Trips have set dates and are made up of individual travelers or smaller parties like couples who don't know each other but are excited to adventure together! On a Group Trip, you'll meet new people with similar interests and be able to spread the costs of the trip resulting in a lower per-person rate. We need a minimum of 3 people to run a Group Trip at the Group Rate and they max out at 8 participants for land-based trips and 12 participants for rafting trips. Learn more about Trip Minimums here.
Private Trips have custom dates and are just for your party. Private Trips are great for families, especially those with young children, close groups of friends or couples just wanting to spend time together, or those with special interests like photography or birding that they want to focus on during the trip. On a Private Trip, the entire experience is customized to your party and you don't have to compromise to anyone else's interests or abilities. Private Trips can be for just one, solo adventurer or get as big as 12 participants for larger groups.
For both Group and Private Trips, we work with a ratio of 1:4 for land-based trips, 1:3 for rafting trips, and 1:2-3 for mountaineering and ski trips. This helps with any pacing or interest discrepancies and provides additional support for bigger groups.
FULL FAQ PAGE
We had another unforgettable and fabulous trip with SEAG. After an enjoyable stay at the unique Devil's Mountain Lodge, we were dropped off by bush plane with our guide, and had the chance to thoroughly explore a high plateau right under spectacular Mount Jarvis. Our days included climbing down to a glacier, moving camp,
...
Astrid031 | Intro to Mountaineering Course | 2016