Here at St. Elias Alpine Guides, we are always on the search for new fun adventures to offer to visitors to the Wrangell Mountains. Over this past season, we developed a trip that combines together some of our favorite aspects of the Wrangells, into one adventure-filled day trip that's sure to be a highlight of your Alaska vacation. Let us present………. the
Nizina Glacier Fly-In Kayak Trip
!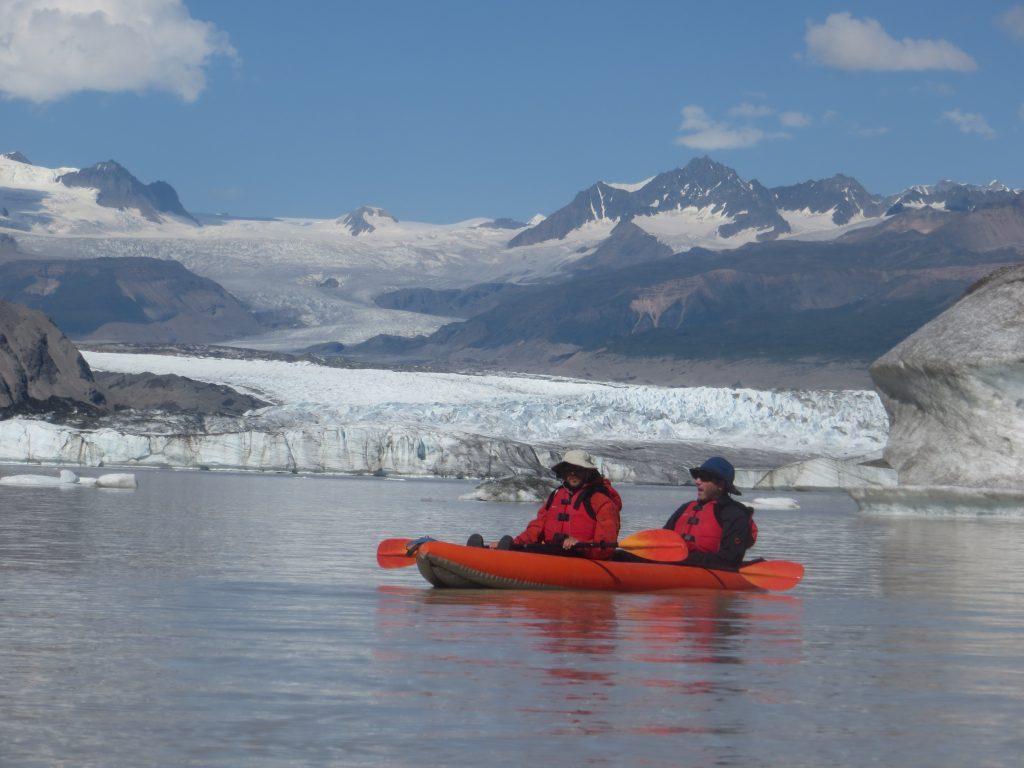 This one-day trip is perfect for folks of all ages and abilities, because it leaves McCarthy in the morning, and enables you to return back to your comfortable bed at the end of the day. Your day starts off at our historic Motherlode Powerhouse in McCarthy, where you will meet your guide and get outfitted with all the gear needed for your day in the Alaska backcountry. Shortly thereafter, you'll be up in the air, in a tiny bush plane headed towards Nizina Lake. Keep your camera ready to capture the beauty of the Wrangell Mountains from the air!
Upon landing, you'll head down to iceberg-filled Nizina Lake and inflate up your kayaks. Then it's time to explore the surface of the lake as you paddle among the massive icebergs. Enjoy expansive views all around while you take a quick break for lunch, and maybe even a short hike along the lake edge. Then, it's back to the boats for the afternoon. As you float past the icebergs, your guide may even lead you over towards the white face of the Nizina Glacier, where you can easily explore it's nooks and crannies with your kayak.
At the end of the day, you'll deflate the kayaks, head back over to the airstrip, and wait to hear the hum of the bush plane. Keep your camera out, so you can take a video as the pilot lands on the remote airstrip. After a quick plane ride, you end up back in McCarthy, in time for a quick shower before a well-earned dinner.
Click here for more details about this trip!