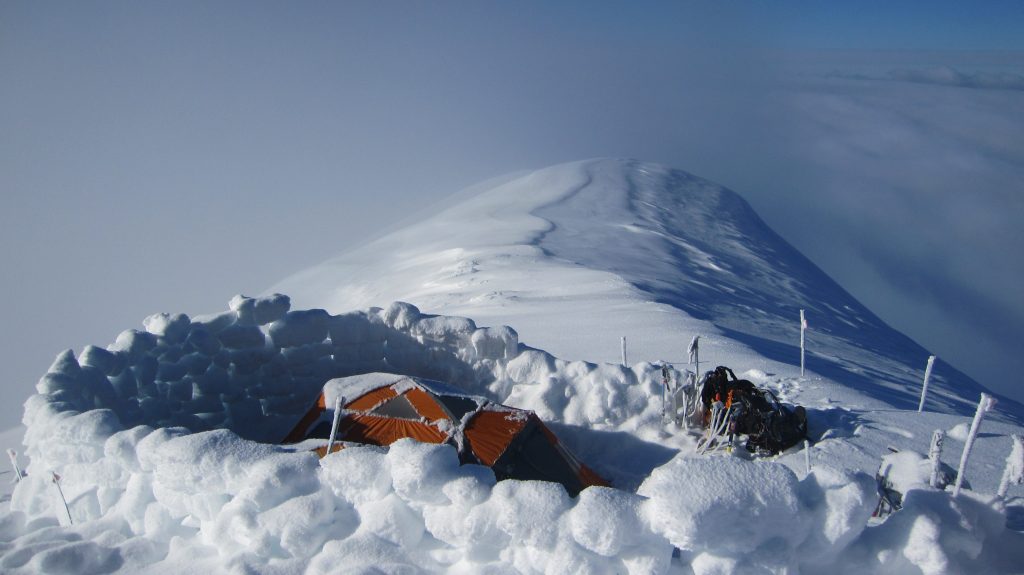 It's not uncommon for adventurers to put away their equipment once the weather turns cold, unsure about camping in the lower temperatures. However, the colder seasons can be a beautiful time to explore the outdoors (and avoid the crowds), and as long as you are prepared you can stay warm throughout the night. No strangers to cold-weather camping, the guides at SEAG have come up with a few suggestions to make your cold-weather camping a success. Give these a try and sleep cozy on your next trip!
Bring two sleeping pads. One should be a closed-cell foam pad (classic blue foam pad), which has great insulating capabilities, but isn't as comfortable as newer technology pads. The other one can be your comfy self-inflating backpacking pad. Combining these pads insulates you from the snow below, keeping you nice and warm.
Invest in a warm mummy bag. Compared to rectangular-shaped sleeping bags, mummy bags limit the quantity of air you have to keep warm inside the bag by tapering the shape to match your body. A hood and neck baffles help keep in your precious body heat.
Pack puffy pants and booties. Before you crawl into your sleeping bag for the night, it's nice to be warm/cozy around camp. We recommend a pair of puffy pants and down booties – if you sleep cold, you can continue to wear them inside your sleeping bag!
Use a hot water bottle. It's smart to bring along some extra fuel when you know the temps will be cold, so that you have the ability to boil extra hot water. Fill your water bottle with hot water right before heading to bed, and enjoy some extra warmth as you fall asleep. Just make sure your water bottle doesn't leak!
Wear a knit hat to sleep. If you find that you're still chilly as you're trying to sleep, put on a warm hat! It traps in the heat on the only place exposed by your sleeping bag, and should help keep the chill away throughout the night.
So with these tips in mind, enjoy the beauty and solitude of your next cold-weather camping trip!